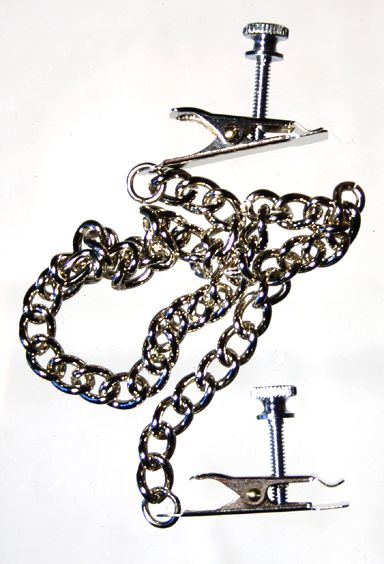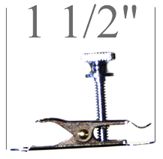 Click above 4 for larger
No tips are needed on this polished metal clip with curved metal top which rests against a flat metal plate. A fairly small clamp with an easy to bear grip.
You may use our Cock Ring and Chain attachment with this clamp.
Manufactured by TitTorment.com, a Leather Creations company, the leader in high quality, reasonably priced, Tit Toys.