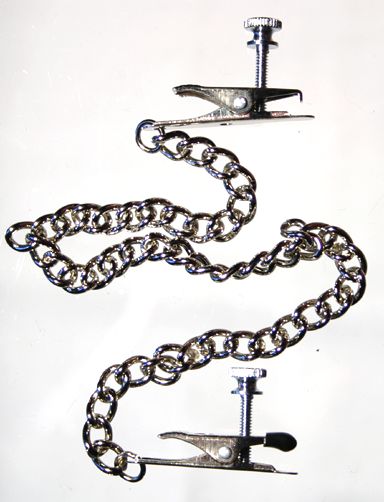 Click above 2 for larger
A single vinyl tip covers the inward point tooth. Remove the tip, and you have one intense clamp!
You may use our Cock Ring and Chain attachment with this clamp.
Manufactured by TitTorment.com, a Leather Creations company, the leader in high quality, reasonably priced, Tit Toys.