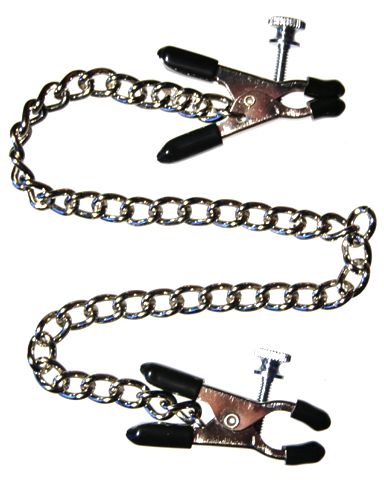 Click above 2 for larger
A squat firm clamp, a lot like our Squeezer , but takes a deeper bite, and can usually get around the nipple to bite behind it. Two permanent tips on the handles, and two on the business end.
You may use our Cock Ring and Chain attachment and/or our 5 ounce weights with this clamp.
Manufactured by TitTorment.com, a Leather Creations company, the leader in high quality, reasonably priced, Tit Toys.