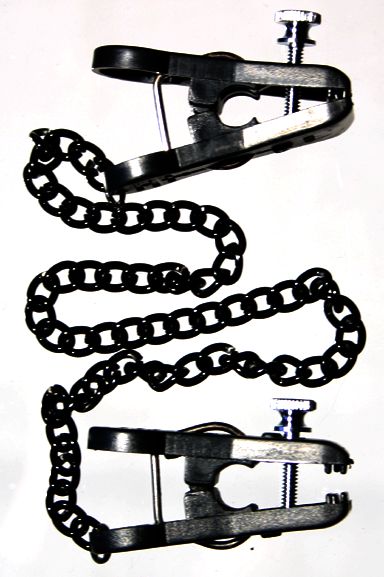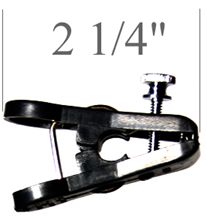 Click above 2 for larger
This has to be adjustable, as the inner plastic ridges on this interlock, so as the pressure increases, the intensity really goes up!
You may use our 5 ounce weights or our Cock Ring and Chain attachment with this clamp.
Manufactured by TitTorment.com, a Leather Creations company, the leader in high quality, reasonably priced, Tit Toys.