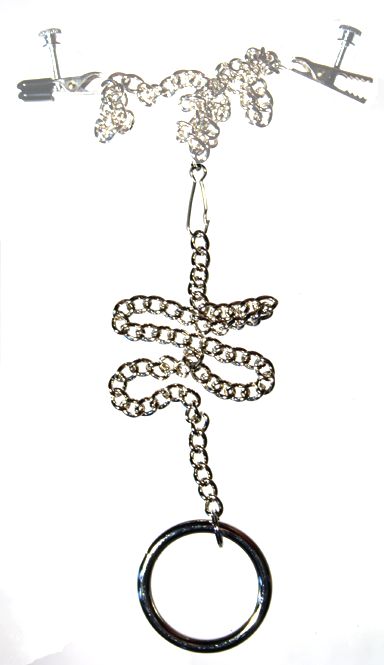 This neat little addition can be clipped onto any of our tit clamps. Add the little clip to the center of your clamps, and slide the cock ring on. Now simply adjust the chain for the amount you wish the poor guy to bend! Very very nasty with alligator clamps without the tips.
Available in silver or black chain, both with 1 1/2", 1 3/4&quot or 2&quot rings.
Manufactured by TitTorment.com, a Leather Creations company, the leader in high quality, reasonably priced, Tit Toys.