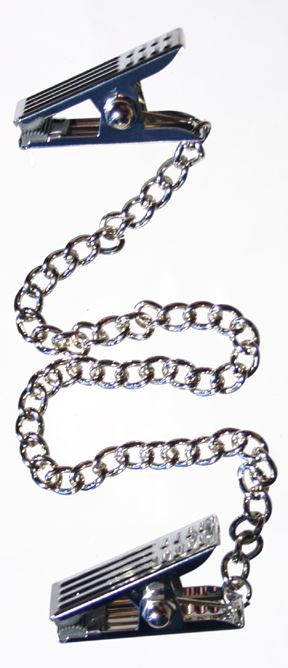 Click any for larger
A very sharp looking shiny clamp, with permanent sure-grip embedded rubber grips at the end. This guy holds on real well! Available with and without adjustment screws.
You may use our Cock Ring and Chain attachment and/or our 5 ounce weights with this clamp.
Manufactured by TitTorment.com, a Leather Creations company, the leader in high quality, reasonably priced, Tit Toys.