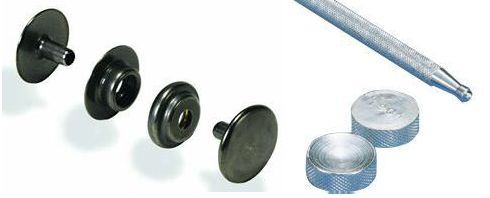 Basically used when a Line 24 snap is too large, they work in a very similar fashion.

Available in nickel plated or black steel. The kit provides 10 sets of snaps, and the necessary setter and cap anvil (to keep the dome a dome and not a pancake). You supply a hammer and a hard flat surface, or order our anvil .

Setting instructions are Here .