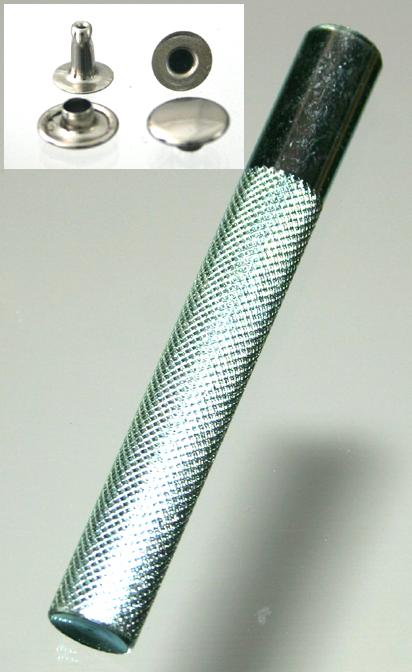 This is the view of the bottom of all these rivets
Click for larger
These are very basic rivets, used when you can't see the bottom (or underside) of the finished piece. This is the only item that you will find in the Repair Shop that we do not use in our shop. We offer them here for lesser expensive items.

Available in three sizes, we provide 10 sets of rivets (top and bottom), and a setter in each kit. You supply a hammer and a hard flat surface, or order our anvil . The same setter works with all of the rivets, so you can order any size, and then order refills in other sizes. refills are also a pack of 10 rivets.