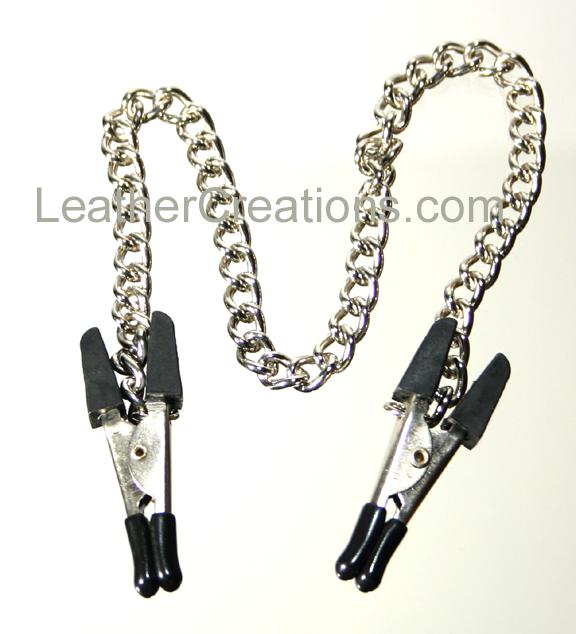 Click any for larger
A nice firm alligator clamp, with two removable tips. Take the tips off, and this non-adjustable clamp goes from mild to wild in under 2 seconds!

Available with your choice of black or silver chain.

Manufactured by TitTorment.com, a Leather Creations company, the leader in high quality, reasonably priced, Tit Toys.