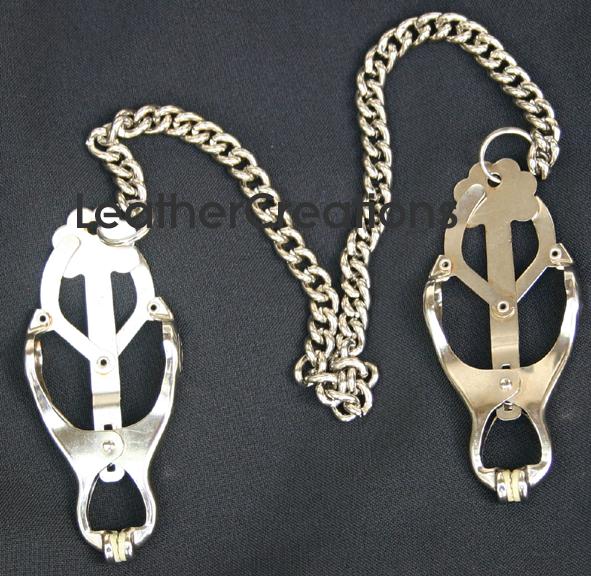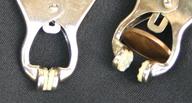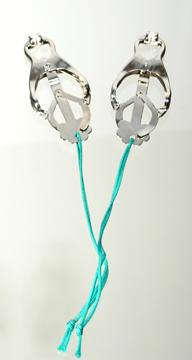 Click for larger
The Japanese clover tit clamps are probably the most popular of tit clamps, mainly because of their little secret; not the severity of their bite, but that the harder you pull on them, the tighter they grip (the center section, on which the chain is connected, tightens the ends when pulled).

Have a desire for loose (un connected) clamps, we have those as well. Just the two clamps with a small string attached (hang things off them for extra volume).

You may use our Cock Ring and Chain attachment and/or our 5 ounce weights with this clamp.

We now offer a very similar clamp the Japanese Tit Clamp for a lot less monney. The Clover Clamp is a specific clamp, with a registered trademark by that specific manufacturer in Japan. You shouild also know that there are others who claim to be selling the Clover Clamp, but are really substituting a non-branded version.