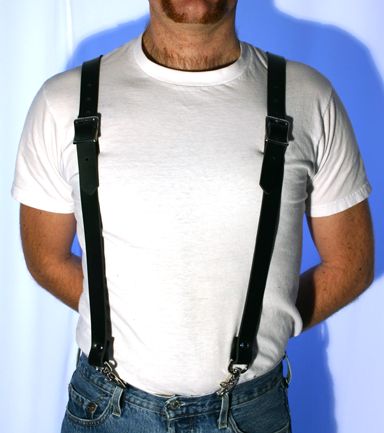 A thick rubber suspender, with "O&quot ring. Made of new rubber sheeting, not inner tubes, and almost 1/4&quot thick. Holds well, lasts well, looks great! Only available with "O&quot ring, 3/4&quot or 1".

NOW AVAILABLE IN LONG SIZES...
How to decide if the regular or long is the correct size choice:
Measure from the top of the middle belt loop in back, over the shoulder, to the top of the belt loop you would use in front, on either the right or left side - if the measurement is over 42&quot then order the long.