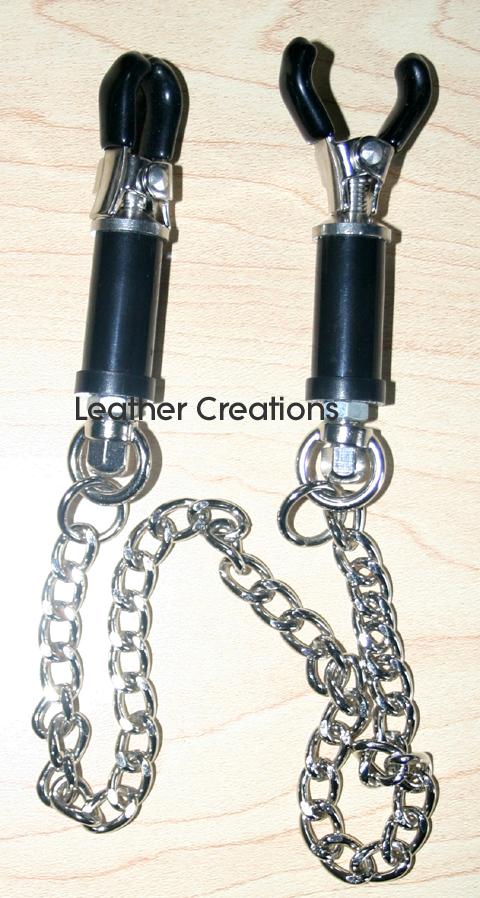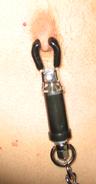 Click above 2 for larger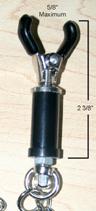 Click above for dimensions
We sold another clamp like this, the Rolls Royce Tit Clamp a while ago, and it was very popular. Now it is back in a new design!

You can dial this just enough to hold in place, or crank it tight as you can for exquisite agony. Either way, it is a fantastic clamp, and I believe will be one of your favorites... it is one of mine!
You may use our Cock Ring and Chain attachment and/or our 5 ounce weights with this clamp.