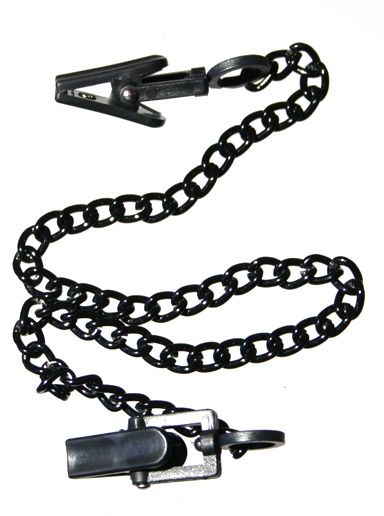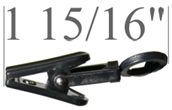 Click above 2 for larger
Just a little bitty bite, and quite easy to take, but check the price on the loose pair, and let your imagination run wild as to where all those tiny bites could add up! The little loop allows you to slip a cord in them... build your own zipper!
OK - Some of you don't know what a zipper is. Attach a whole bunch of clips on someone (clothespins are also common), and string them all together with a cord. After they are all in place, give the cord a serious pull, and they all come ripping off at once (better have a gag if you live in an apartment)!
Want to order more than one pair? Add one to your cart, and then change the quantity in the cart. Be sure to remember to click "re-calculate".
Manufactured by TitTorment.com, a Leather Creations company, the leader in high quality, reasonably priced, Tit Toys.