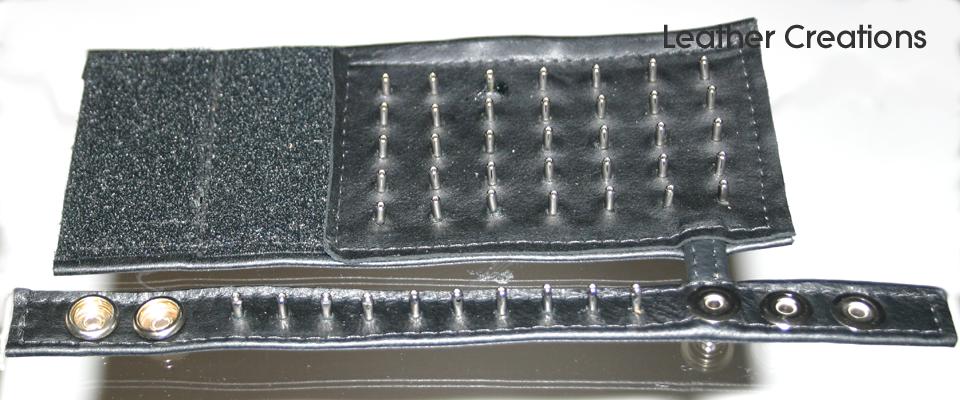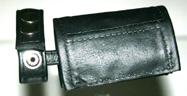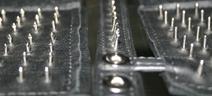 Click for larger
In use photos soon!
How does one describe this sensation? Pain? No, it isn't really painful, but then it certainly is an intense feeling though!

The studded cock ring section with its ten studs is really just icing on the cake. The real sensation comes from the 3 inches and THIRTY FIVE studs encircling your dick. Feels like almost nothing put on a soft dick, but get hard and the situation changes quickly. Will leave quite an impression (excuse the pun) on the bottom when done, but I have yet to have this break skin on anyone. On a blindfolded bottom, he probably won't even realize what's in store as you put it on. A few minutes later and a hard dick, it is a different story.

Comes in two flavors. Standard, in which the studs sick up a little over 3/8", and mild, which is a little less than 1/4". Either are a great addition to your arsenal, and bridges the gap quite micely between the "comfy" cock and ball gear, and the painful types.

Hand made in our shop, each with all 45 studs hand inserted.