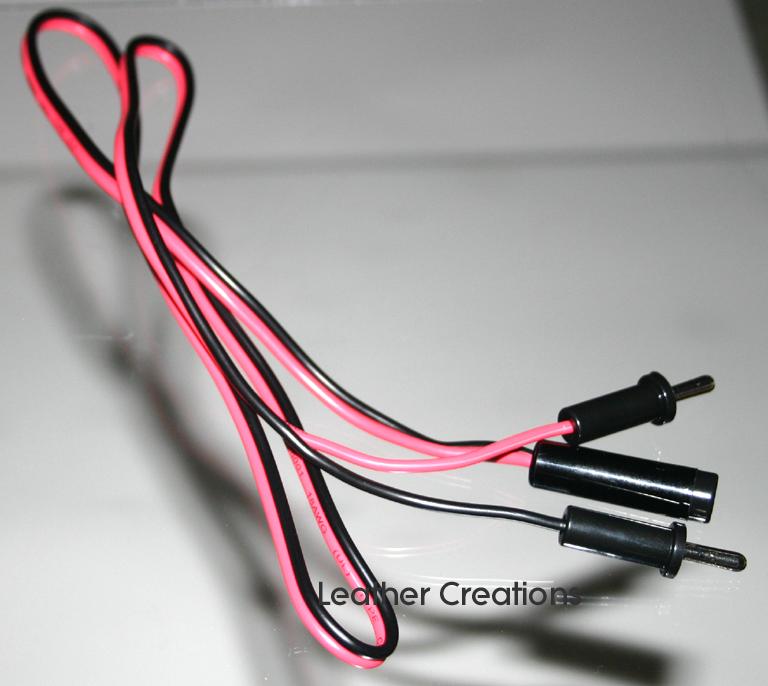 There are times when you really would like to have more toys going at once, but you only have two outputs on your electro stim power unit. Well, here is the solution!

Your single banana plug converts to two and gives you some additional reach (length) at the same time, all without breaking the bank.

Your choice of 3 or 6 foot lengths, and made of a good quality heavy wire, and our reliable banana plugs and jacks.