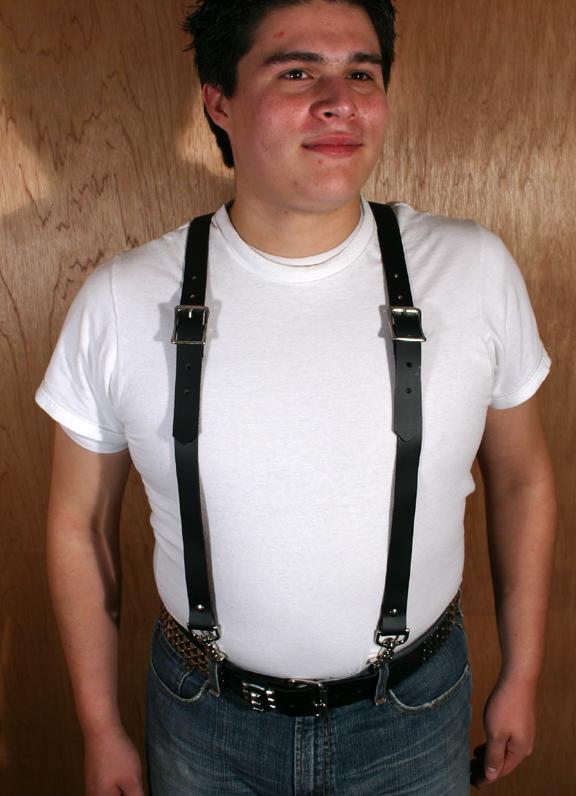 Click for larger
We offered these years ago, and then our leather source for these dried up. Now they are back, and still a great look!

These are called "brown back&quot because of the unfinished back side. Why is this so great? Because they will not shed black specks of leather when used with a white shirt. The front side is a very "hard&quot finish. This doesn't mean that they feel hard, but that the finish is a solid flat level finish, without the grain found in other types of leather. Almost as suitable for dress wear as our garment leather suspenders , just not quite, and they are at a much lower price point.

These come with a rear "O&quot ring and the same jean pants clip on features as all our other suspenders.

ALSO IN LONG SIZES...
How to decide if the regular or long is the correct size choice:
Measure from the top of the middle belt loop in back, over the shoulder, to the top of the belt loop you would use in front, on either the right or left side - if the measurement is over 42&quot then order the long.