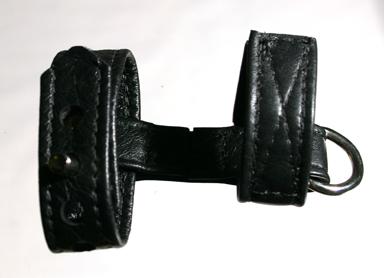 Click any for larger
Just a little tug on a line or lead attached to this device (or, OK a huge pull, if you are so inclined) will get him to follow where you want to lead. Shaft section is closed with Velcro closure. Cock ring section requires a padlock for closure.

Comes in standard with a 6 3/4&quot shaft section, and a large, with a 9&quot piece. The section that goes on the head of the dick is 8&quot long, the cock ring section is shown in the pop up window at the left, and all of it is 5/8&quot wide.