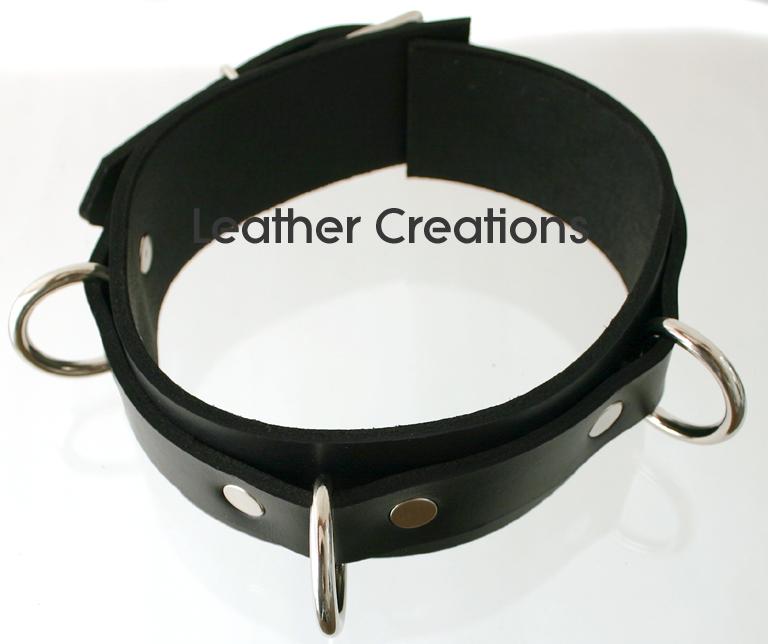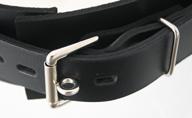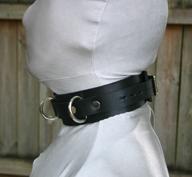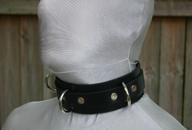 Click any for larger
A 2&quot with a 1&quot retainer strap. Made from sturdy latigo leather. This collar is designed to hold him down, not just dress him up (check out our full line of standard collars for that).

We also offer a padded version of this collar as well, our Padded Latigo Bondage Collar .