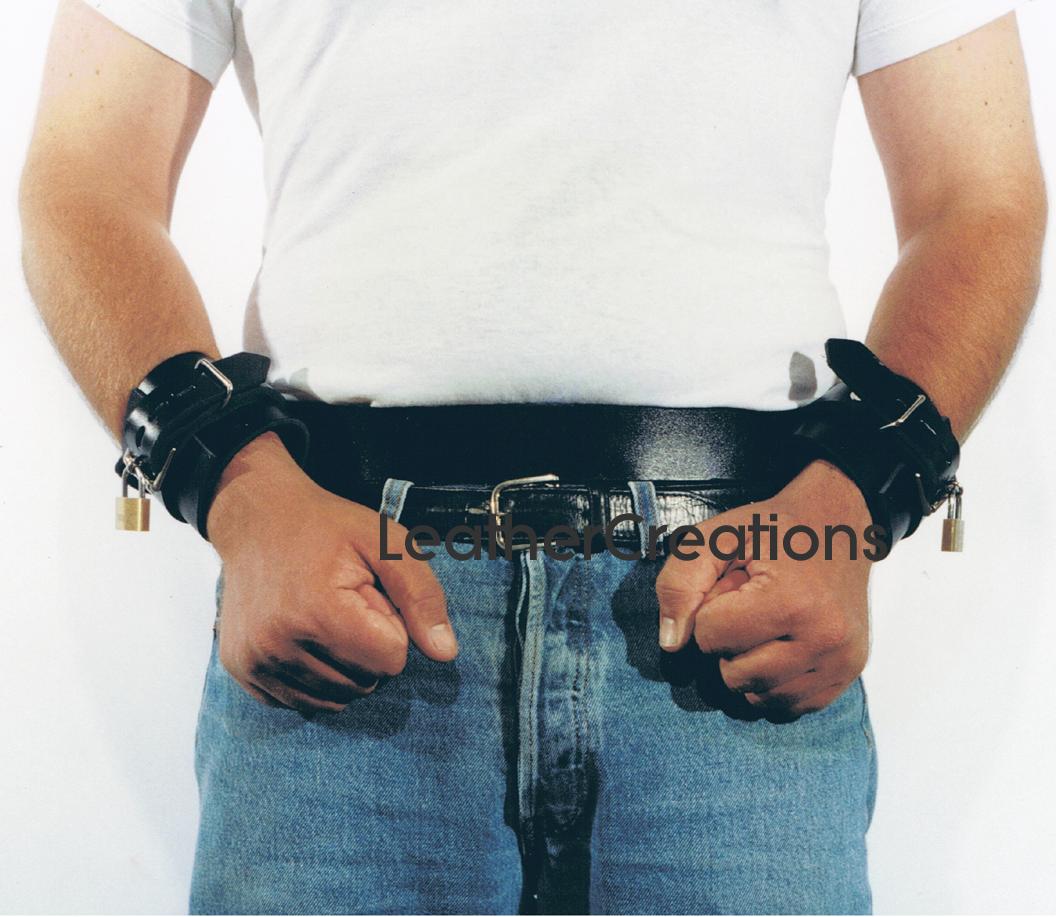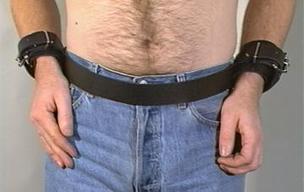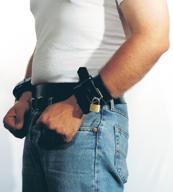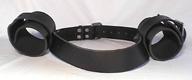 Click any for larger
This is a very simple restraint - a 1 1/2&quot belt that is designed to buckle in back. but is has to be designed right for it to work. Both restraints are placed at an angle to allow for long term wear without strain. They are both attached with screw posts, not rivets. Rivets (properly applied) have great shear strength, but their weakness is when you pull straight out. Now, if you are taking advantage of that nice unprotected chest (you are taking advantage, aren't you?) then the wearer will be pulling, hard. The screw posts will take all that you can give them.

Choose from lockable (but you don't need to put in locks for them to hold) or non-lockable wrist restraints. Put the belt on tight and you can't reach the buckles anyway! Padlocks shown on the lockable version are not included.

Standard sizing fits from a 30 to 38 inch waist, and the wrist restraints are 18" apart. Those are easily changed, just put your requirements in your comments box. I'll be in touch if there are any issues doing what you ask.