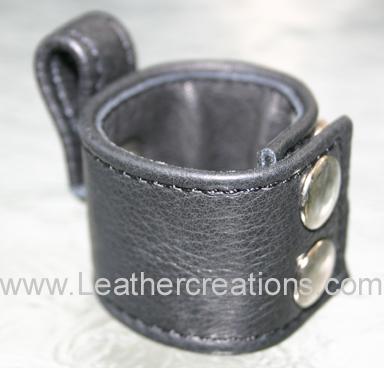 Diagram of snap placement
Click for larger
These are a little different than our regular stretchers. These are garment leather ball stretchers that are designed to hold your own metal cock ring (or pick one of ours). The cock ring snaps into the little tab that you see in the photo. Made of the same soft garment leather as our other garment stretchers, for comfortable wear.

Available in three sizes of stretch, 1", 1 1/2", and 2".

We have added check boxes below to allow you to add a cock ring easily, if you desire.