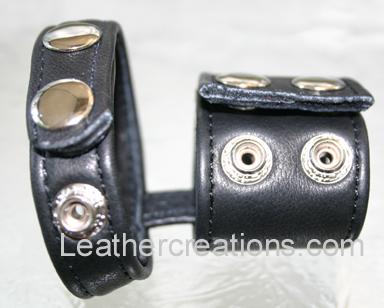 Diagram of snap placement
Click for larger
While we still are pleased to offer our latigo leather stretchers with cock rings . These are different in that they are made of a soft supple garment leather throughout. Easy, long term wear.

Available in four sizes of stretch, 1/2",1", 1 1/2", and 2". All with two sets of snaps for adjustment on the stretcher part, and three on the cock ring part.