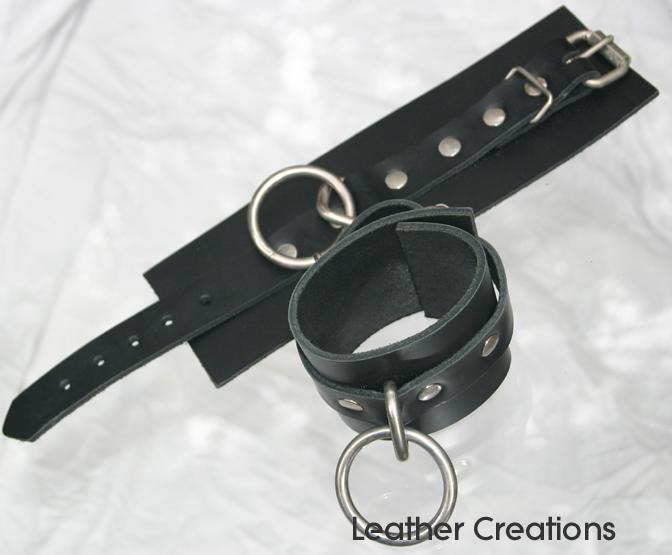 Lockable with natural

color lining and D ring - #361




"Natural" lined with loop
and D ring - #537




Standard buckle




Lockable Buckle




Front and back images of some of the combinations

Click any thumbnail for larger image
We call these "standard&quot wrist restraints, because they are kinda like what you would expect to see in a wrist restraint. We have other devices for restraining the wrists as well, and they are pictured elsewhere on the site. In the table below you will find the available combinations of hardware and lining.

The photo at left shows #527, which is the unlined with Loop and D ring. In the photos below are other combinations, and you can also look at our ankle restraints for more photos, as they are made exactly the same, only longer.

We use only synthetic lining as we feel that synthetic is far superior to natural because of its resistance to rotting and mildew. All are 3&quot in width.

As if that's not enough to deal with - you also have to choose if you would like locking buckles!

There is no stock info on these items. Due to the wide variety of styles, we have decided to make them up to order. They are almost always ready in 24 hours or less.