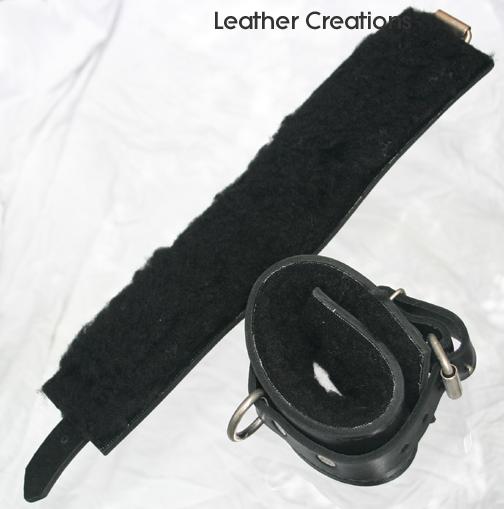 Cream (natural) lining with loop and D ring.
Click for larger photo
Just like our wrist restraints - our ankle restraints come in many possible combinations of leather type and lining. The photo at the left shows black lined with D ring, and you can check out the photos of the wrist restraints to see some other "looks&quot, as they are exactly the same, only smaller than the ankle restraints.
Priced and sold in pairs.
There is no stock info on these items. Due to the wide variety of styles, we have decided to make them up to order. They are almost always ready in 24 hours or less.