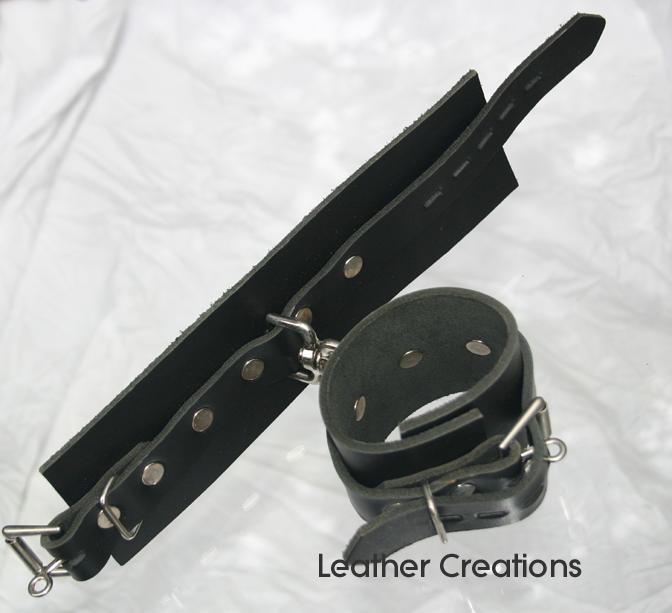 Ankle version
Click for larger photo
These are standard restraints, but instead of being separate, they are permanently joined by a swivel. Therefore they function more like handcuffs and leg cuffs, especially if you choose the lockable sets. Available in four styles, as shown in the chart below.

There is no stock info on these items. Due to the wide variety of styles, we have decided to make them up to order. They are almost always ready in 24 hours or less.