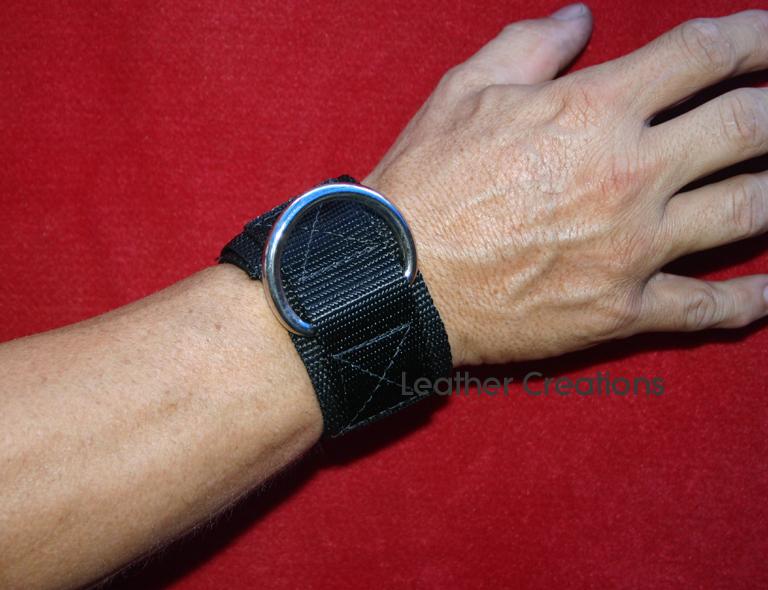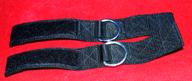 Click for larger
We have experienced a couple of nylon restraints. They are perfect for beginners, and are great for travel because they are light and pack easily. Problem is, some of them are made of such light material you can literally tear through them.

These will not only hold him in place, but they are made of the same extra heavy webbing as our nylon slings, with a 1500PSI break strength. At the same time they are highly flexible, and extremely comfortable to wear.

Oh yeah, they are real inexpensive to buy too - what else from Leather Creations?

Now available in an ankle version too! Fits bare ankles, or over boots. Lots of adjustment.