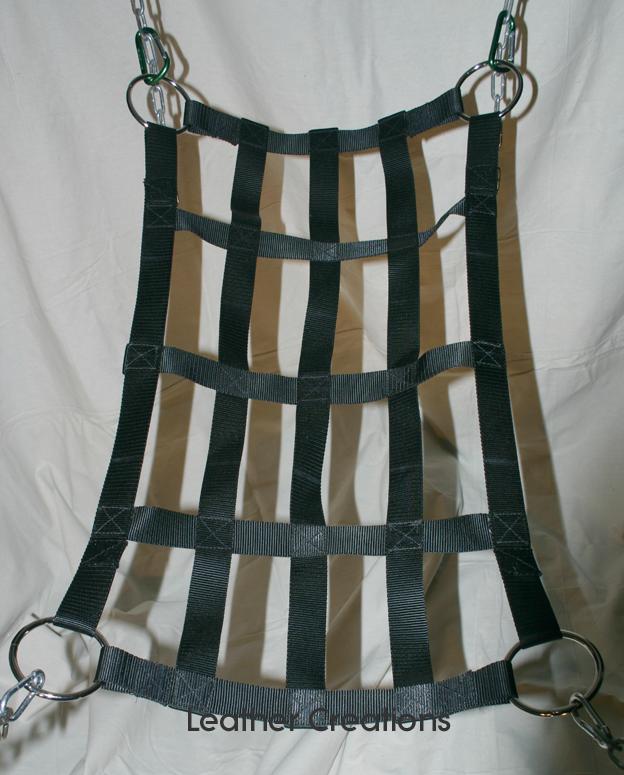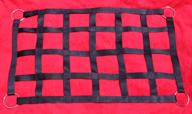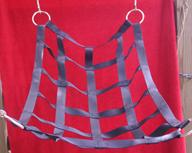 Click any for larger image
We now use a nylon belt with a plastic buckle to preserve total washability
These are heavy duty nylon slings, with cross hatched stitching wherever the nylon crosses, and heat sealed ends which are tucked under an extra fold. This extra work means that these are going to last! An extra benefit is that they are washable too! We think you'll find these very comfortable, and great fun to play in!

The sling shown is without the belt. The belt is shown in the smaller photo. You are probably familiar with the woven design, but our optional strap is a little different. It adds the belt and two D rings underneath which are designed to be used to anchor to the floor (but works well without the anchor points), it holds the person's body in the sling, preventing movement. Our basic slings are 18 X 33 inches in size, jumbo slings are 24 X 38. Chain not included.

We also make two of these in a less expensive version, out of Poly webbing instead of nylon.